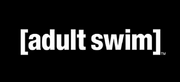 Adult Swim (or known as [adult swim] or [as]) is a block on Cartoon Network which comes on at 8:00pm-6:00am. They premiered FLCL on August 5, 2003 as part of the now defunct Adult Swim Action block. The series aired for the first time on the Toonami block from October 26, 2013 to January 25, 2014.
Censorship
Edit
Some minor edits were made to the series in order to make it suitable for broadcast. Haruko saying "shit" was muted in episode 2, and a mosaic over Kamon's genitals was enlarged in episode 6.
Ad blocker interference detected!
Wikia is a free-to-use site that makes money from advertising. We have a modified experience for viewers using ad blockers

Wikia is not accessible if you've made further modifications. Remove the custom ad blocker rule(s) and the page will load as expected.